Institutional Context
Summary
St George's, University of London is the only UK university which specialises in medicine, healthcare and science. We are a Univeristy of 800 staff and 5,500 students based in Tooting, South West London, where we share a site and a partnership with St George's University Hospitals NHS Foundation Trust.
Our researchers work to improve the health of people of all ages, from children to the elderly, in populations locally and globally. We teach undergraduate, postgraduate and professional development courses and excel in developing outstanding practitioners of science, medicine and healthcare. We work with the public and community, locally and globally, to share our knowledge and make our science assessible to all.
Institutional context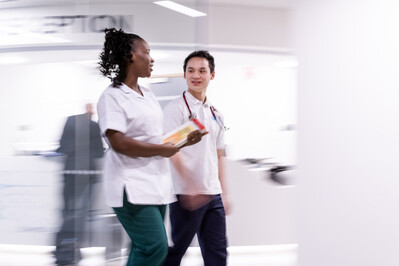 St George's, University of London is the only UK university dedicated to medicine, healthcare and science. We share our site with St George's University Hospitals NHS Foundation Trust. The integration of patients, healthcare workers, students and scientists creates a vibrant and dynamic environment where our research, education and knowledge exchange flourishes. We have around 800 staff and 5,500 students.
We are based in Tooting, South West London, where we are both part of a global city and a thriving local community. We take pride in our location – in our links with the local community, including its schools; in the employment opportunities we bring; and in its diversity, with a patient population who often supports our research. Partnerships are key to our approach, and we work with a variety of organisations, community groups and the public to further our research, education and knowledge exchange.
For over 250 years we have been pioneers in medicine, science and healthcare. We were the second institution in England to provide formal training courses for doctors, and we were the first university in the UK to introduce graduate-entry medicine and physician associate courses. St George's alumni include pioneers in medicine John Hunter, Edward Jenner, Henry Gray and Patrick Steptoe.
We are committed to Public Engagement in all its forms, from science communication through our successful Spotlight on Science events, to working in partnership with patients in our education and research and in collaborating on unique projects with our local community, such as our Inside Science programme with HMP Wandsworth.
We develop students who will make a difference in the world. Our undergraduate, postgraduate and professional development courses in medicine, healthcare and science give students the knowledge, skills and attitudes they need to succeed in their future. Our joint Faculty of Health, Social Care and Education with Kingston University expands the impact we make in developing healthcare professionals for the future. We have been ranked first for graduate prospects by the Complete University Guide for three consecutive years.
Our specialist research on the great global health challenges ranges from fundamental science to the most practical of treatment applications. These diverse contributions are all part of our commitment to the better prevention, diagnosis and treatment of disease. We are ranked 4th in the UK for our Research Impact in the Research Excellence Framework.
Our research is organised into three Research Institutes: Infection and Immunity; Molecular and Clinical Sciences; and Population Health. In addition, we have a number of cross-cutting research themes which span our Research Institutes: Genomics and Genetics; Healthy Ageing; Statistics; Bioinformatics; Developing Clinical and Basic Science Careers; and Public/Civic Engagement in Science.
Our partnership with St George's University Hospital – which serves a population of 1.3 million - is crucial to our research and enables the translation of new discoveries into treatments. Together we have four specialist Clinical Academic Groups and the St George's Institute of Clinical and Translational Research in which our scientists and clinicians collaborate to develop treatments.
Local Growth and Regeneration
Summary of approach
Our approach is to draw on and share our knowledge and skills as a University specialising in medicine and healthcare to support local growth and regeneration in i) our local socially, economically and racially diverse community in South West London and ii) internationally in low- and middle-income countries.
We have local partnerships, programmes and projects ranging from working with HMP Wandsworth to outreach work in local schools. We have established relationships with local community groups, and with hubs such as libraries. We work with St George's University Hospital to provide information about, and the opportunity to participate in, clinical trials for our local population. Internationally, we work with local communities to provide treatment for and research into diseases affecting them.
Aspect 1: Strategy
Our local community: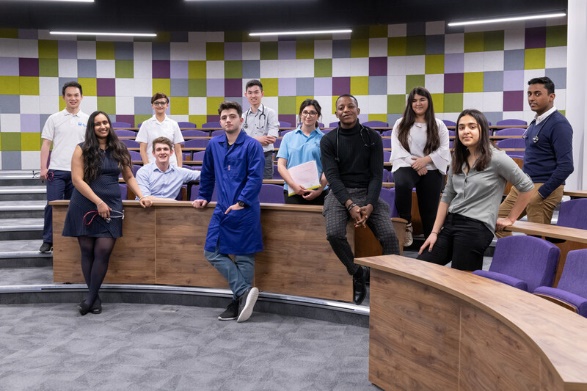 We consider Tooting, the London Borough of Wandsworth and South West London to be our local area.
Wandsworth Borough
We are located in a diverse area - 29% of the residents of Wandsworth Borough are Black Asian and Minority Ethnic (compared to 14% nationally) and 35% were not born in the UK (compared to 13% nationally). Our research into migrant health and the inequalities in health responds to the needs of our local area.
The Wandsworth Council Health and Care Plan sets out the plans to improve healthcare in the borough. 1 in 3 children in the borough are overweight or obese, and St George's aims to improve diet and physical activity in children through our Healthy Lifestyles and Environments research theme.
There is substantial evidence showing that students from disadvantaged backgrounds (defined as those in receipt of Pupil Premium funding/free schools meals) are less likely to achieve good GCSE results compared to their peers. Wandsworth Borough has 16.6% of secondary pupils eligible for free school meals, 2.5% above the national average. Through our Science Stars programme we have raised attainment in our local schools.
Partnership with St George's University Hospital
We share a site with St George's University Hospital, with whom we have a close partnership. This allows translation of new research discoveries into treatments, and opportunities for local patients to participate in and benefit from clinical trials.
We worked with St George's University Hospital – which serves a population of 1.3 million across South West London - to develop their 2019-24 research strategy, which included input from patients.
Other local healthcare partnerships
We are a leading member of the South London NIHR Applied Research Centre (ARC), which began in 2019 and its predecessor, the CLAHRC, where we work in partnership with other South London Universities, NHS Trusts and academic networks. The ARC aims to conduct high-quality research to help NHS and care services offer excellent care based on evidence across South London. This research responds to the needs of local patients, and local health and care systems, identified in a detailed needs assessment which recognised substantial local health inequalities.
The ARC's core areas of research are: alcohol, children and young people, maternity and perinatal mental health, palliative and end of life care, patient and public involvement research (led by St George's/Kingston University's Faculty of Health, Social Care and Education), public health (encompassing chronic disease prevention and multimorbidity), and social care.
We have senior University staff serving as Non-Executive Directors on our local acute and mental health NHS Trusts which are part of a wider integrated care system and the South London Partnership.
We are part of the Health Innovation Network (HIN), the Academic Health Science Network for South London, which connects NHS and academic organisations, local authorities, the third sector and industry to increase the spread and adoption of innovation across large populations.
International: Low- and Middle-income Countries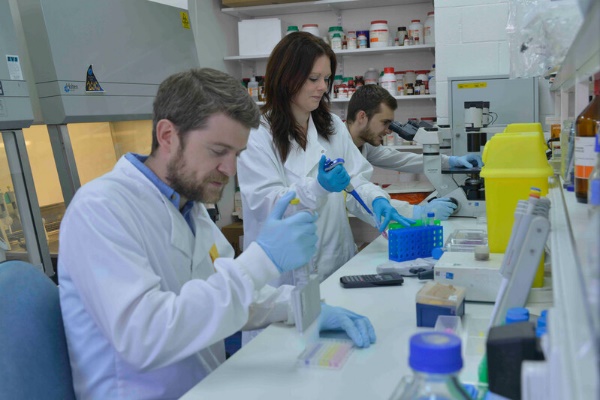 A major part of our research is global, and we have numerous research collaborations around the world, in particular in Low- and Middle- Income (LMIC) countries.
Research shows the effect of infectious diseases on economic growth in LMICs. One recent study showed that a 1% increase in the prevalence rate of HIV/AIDS in Eastern Africa and West Africa negatively impacted growth in per capita income by 0.64% and 0.47%, respectively, between 2000 and 2015.
Our goal is to develop, evaluate and enable the wide use of novel drug therapies and other interventions for infectious diseases affecting LMICs.
We have particular strengths in key diseases affecting LMICs, including tuberculosis (TB), cryptococcal meningitis (an opportunistic infection in people with HIV), malaria and Buruli ulcer (an ulcerative skin condition prevalent in West Africa).
We are also actively involved in projects targeting other important infections affecting LMICs, including HIV, sexually-transmitted infections, dengue, Ebola, chikungunya, drug-resistant bacterial infections, paediatric bacterial infections and parasitic worm infections.
Aspect 2: Activity
Our local community: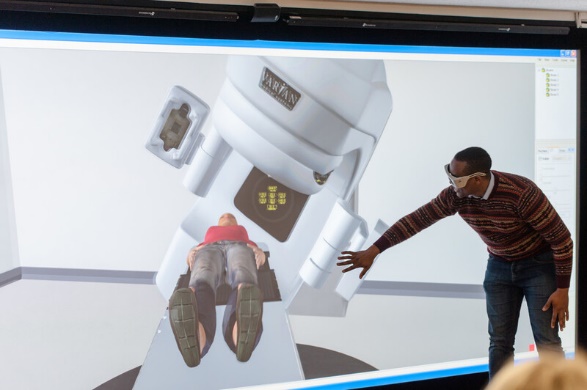 Science Stars: St George's launched The Science Stars programme in 2018, to raise attainment at Ernest Bevin College in Tooting where 40% of the pupils had been eligible for free school meals within the last six years. Science Stars is a sustained tutoring intervention designed by a St George's alumni and former science teacher, who is now a university lecturer in education. The programme, which is delivered by trained St George's undergraduate students, supported 18 Year 11 pupils from target groups to improve their educational outcomes in GCSE Science examinations.
Primary Practice: We have developed Primary Practice, a 12-month programme targeted at pupils from backgrounds under-represented in higher education in Wandsworth Borough. The programme, to be launched this academic year, aims to raise attainment by helping pupils develop the skills required for a successful transition from primary to secondary school, while also building their knowledge of medicine and healthcare.
Research to improve child health in our local schools: We led a research study (CRUNCH) in our local primary schools which succeeded in increasing cereal fibre intakes in children through providing a one-month free supply of breakfast cereal, with the aim of improving children's diet and reducing longer term diabetes risk.
Child obesity assessment: As part of the South London ARC, we have undertaken research supported by the Diabetes Theme at St George's which has led to improved assessment of childhood obesity.
PACE-UP study: We undertook a study of a pedometer intervention to increase walking in adults in GPs in South West London, to find out if people aged 45-75 years can become more active if they are given a pedometer with a physical activity diary and guidance to increase their walking. We studied this in one group who were sent the materials/guidance by post, and another group who received them through practice nurse physical activity consultations.
ESCAPE-PAIN study: Prof Mike Hurley has been seconded to the HIN to lead ESCAPE-PAIN, a hip and knee pain rehabilitation programme created by St George's and Kingston University's Faculty of Health, Social Care and Education. The programme, which integrates educational self-management and coping strategies with an exercise regimen individualised for each participant, was piloted in South London.
Our local clinical research: We have strengthened our research collaboration with St George's University Hospital through setting up formal structures in which academics and clinicians can collaborate to develop and carry out clinical trials and serve our local patients. This includes four Clinical Academic Groups in specialist areas: Cardiovascular, Neurology, Infection & Immunity and Genetics & Genomics – each of which have a lay member on their steering committee.
Student Business Concept Award: In 2019, we designed and launched this student enterprise programme. 11 students had five training sessions to learn about entrepreneurship skills, with the aim of nurturing our entrepreneurial culture and connecting our entrepreneurs with the University of London GradVenture entrepreneurship competition and the vibrant London ecosystem.
International: Low- and Middle-income Countries
The DREAMM project: This research project is heavily influenced by and impacts communities in in Malawi, Tanzania and Cameroon. The project is a unique implementation science project that aims to reduce mortality from HIV-related menigoencephalitis which contributes up to a third of HIV-related deaths annually in Africa. Driven by local leadership and with patient advocates and members of civil society involved in project oversight, DREAMM focusses on optimal delivery of care by frontline healthcare workers (HCWs) through: 1) Health system strengthening, 2) The delivery of a co-designed education program; 3) The implementation of a diagnostic and treatment algorithm; and 4) The formation of communities of practice to develop local skills in infectious diseases/laboratory capacity building.
PREPARE and PROGRESS projects: These studies seek to understand the seroepidemiology of Group B Streptococcus and to develop a maternal vaccination platform in Uganda to ensure the equitable access of pregnant women to vaccines to prevent infections in women and their infants. Working in collaboration with local research institutes, our community advisory board, youth teams and women's groups, we have a core theme of vaccine awareness and rumour monitoring. We provide training in how to talk about vaccines to the village health teams and have worked with key stakeholders in Uganda to develop nationally-adopted videos and posters to inform about signs of neonatal sepsis. We are currently identifying women influencers to improve uptake of vaccines in pregnancy and infancy in seven districts of Kampala.
Aspect 3: Results
Our local community
Science Stars: The evaluation of Science Stars' pilot year in 2018-19 was very promising. Statistically significant effects on academic attainment were observed, with on average Science Stars participants achieving over a grade higher in their Science GCSEs than a control group of pupils from the same school with a similar record of achievement. This suggests the potential of the programme to deliver meaningful improvement for young people across their Science examinations. As a result of these promising findings, we have committed to continued investment in the Science Stars programme until at least 2024-25. For 2020-21, we are running Science Stars online to ensure that it can continue during the pandemic. The full evaluation report has been published on our website.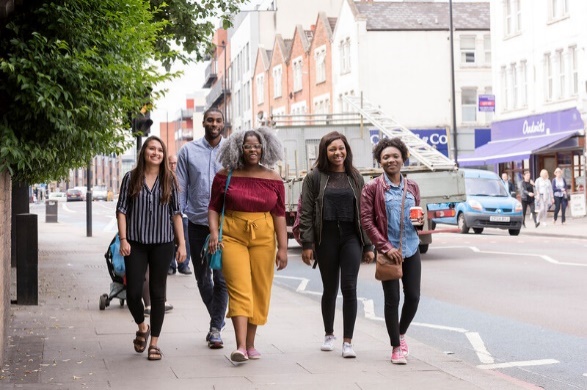 Research to improve child health in our local schools: Using a biomarker of fibre intakes, the CRUNCH trial provided evidence that this intervention was successful and acceptable for changing fibre intakes. A larger scale trial is now being planned to examine the effects of increasing cereal fibre intakes on type 2 diabetes risk markers. The project also provided a valuable opportunity for information sharing and the co-developing of relevant and effective interventions, and helped to develop strong links and participation between our local communities and academic research.
Child obesity assessment: Our research has led to improved assessment of childhood body fatness, overweight and obesity, particularly in children of ethnic minority origins, who are often misclassified by body mass index (BMI). Simple methods developed (ethnic-specific BMI adjustments and the use of prediction modelling) have been welcomed by several London local authority public health departments and have also allowed a more accurate reappraisal of childhood obesity burdens in different ethnic minority groups, both London-wide and nationwide. The work was published in the British Medical Journal and was presented at an all-London ARC meeting in the Houses of Parliament.
PACE-Up study: We found adults aged 45-75 provided with a pedometer, by post or through nurse support, significantly increase their walking. This means that primary care pedometer intervention, delivered by post or with nurse support, could provide an effective way to increase physical activity levels in adults and older adults, with the postal route offering the most value for money.
ESCAPE-PAIN: After a local pilot, the programme has been rolled out nationally and has minimised the amount of healthcare needed by patients locally and nationally, with 20,000 people with osteoarthritis treated. It has saved the NHS an estimated £30 million, was featured on a BBC programme, and has been awarded the Clinical Services 2020 Health Services Journal Musculoskeletal Care Initiative of the Year.
Local clinical research: In partnership with St George's University Hospital, we have more than doubled the number of patients we have in our clinical trials, from 5,100 annually in 2017 to 10,500 annually in 2020, giving more of our local population in South West London the chance to participate in clinical trials. More recently, we have excelled in our Covid research - we are top in England for the number of urgent public health Covid clinical trials, and this has meant that 2,750 local patients have participated in Covid clinical trials.
International: Low- and Middle-income Countries
DREAMM project: The project helps local communities through:1) Sustainable and effective hospital pathways for the management of HIV-related meningoencephalitis for frontline HCWs serving their community; 2) Transfer of key clinical and laboratory skills; and, based on initial preliminary results, 3) Significant reductions in mortality for participants (median age 38) who play pivotal economic and societal roles in their communities.
PREPARE and PROGRESS projects: Our work with local communities is making a positive difference, with tetanus vaccine uptake rates in pregnancy above 90% which is higher than the rest of Kampala.
Public & Community Engagement
Summary of approach
Our approach is a partnership where the University shares its knowledge and expertise with the public and community and we learn from our communities about their priorities and perspectives. We run a range of events within and beyond the University and provide opportunities for dialogue on specific questions or subjects. Those events and opportunities for interaction take place locally, nationally and globally reflecting the wide reach of our research. We collaborate with our local prison to provide sessions, centred on the participants' interests. We work with schools and community groups to support learning and share perspectives. We build capacity amongst our own community by encouraging and training our staff and students to participate in public engagement in their own work.
Aspect 1: Strategy
We are committed to improving human health and to making our research, scholarship and practice come to life in the world, engaging diverse groups of people. Our approach is based on dialogue and partnership, fostering engagement between the University and the public at all stages of academic work, from design to delivery and evaluation. We are committed to creating a sustainable culture where everyone within the University has the opportunity and support to do public engagement that is grounded in our research, education and practice strengths.
We have developed a Public and Civic Engagement Strategy 2020-2024 and implementation plan, which can be seen in our public engagement website. The strategy was developed following a period of engagement and consultation, which included surveys, focus groups and discussion with both internal and external stakeholders. The strategy also benefitted from the perspective of two external critical friends. Public engagement is also a key part of our research strategy.
Public and civic engagement is organised into four intersecting themes: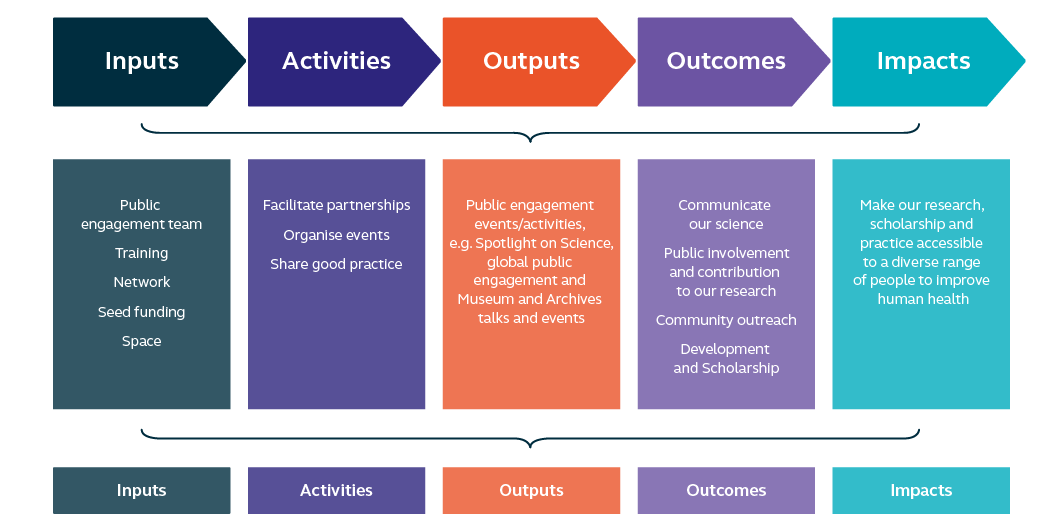 We have four strategic aims:
Build and embed a culture of public and civic engagement based on our four themes at St George's;

Nurture existing partnerships and develop new relationships to facilitate novel public and civic engagement activities;

Provide support and a structured programme of development for any member of the University community who wishes to develop their interest and skills in public and civic engagement; and

Achieve external recognition, funding and a national reputation for original, effective, responsive and inclusive public and civic engagement work in bioscience, health and medicine.
Our events accessible to the public are available on our website, and these are promoted in various ways including Facebook, Twitter and Eventbrite. Our website includes a section for the public to feedback to us so we can listen to their views in developing our public engagement activities.
We have a Public Engagement Steering Group to oversee and embed our public engagement strategy and coordinate public engagement activities across St George's, which is chaired by the Deputy Principal (Institutional Affairs), Prof Deborah Bowman, and includes participants from across the University at all stages of their careers and from different teams, including external perspectives via an independent member of Council and an external specialist in public engagement. Accountability is via regular reports to and discussion at our Executive Board and Council.
The Centre for Public Engagement, part of St George's and Kingston University's Faculty of Health, Social Care and Education, provides professional support, education, consultancy and advocacy on all areas of public engagement
We have appointed an Associate Dean for Civic and Public Engagement, Dr Carol Shiels, and in 2019 we created a Public Engagement Officer position (partly funded via a Wellcome Trust grant).
Self-assessment score
Developing your strategy
4
Aspect 2: Support
We encourage all our staff and students to participate in public engagement. We have set up the Public Engagement Network, which is open to all staff and students interested in public and civic engagement. It provides a channel through which we inform staff and students of events, training and funding opportunities (alongside other communications). We encourage staff to present their public engagement work at conferences and this year we have offered funding to attend the National Co-ordinating Centre for Public Engagement annual conference. We also recognise the value of public engagement via a prize at our University's annual research day. The academic year culminates with the Public Engagement lecture when we invite a high-profile speaker to share their experiences.
Our Public Engagement Champions Programme develops the next generation of public engagement scholars, role models and practitioners. We offer our staff the opportunity to take part in a structured development programme in public engagement in which participants form a community of practice, work with mentors and receive support.
We offer training to all our staff in public engagement through our staff development programme.
We have various opportunities open to our staff and students to participate in public engagement, enhance their experience and improve their skills, including to:
Talk about their research as part of our Inside Science programme or Spotlight on Science events.

Become a school governor as part of our School Governor Scheme.

Join the STEM Ambassador programme, where our staff and students can inspire and support the next generation of scientists.

Consider ways to incorporate patients and the public in their research, working with our expert PPI leads.

Take part in the Three Minute Thesis competition, where students present their PhD thesis to the public in three minutes. 
Our website contains support and online resources for the public, such as public engagement stories and recordings of all of our Spotlight on Science events.
The value which we put on our staff participation in public engagement is reflected in our academic promotions process, where public engagement is now recognised within the criteria.
Self-assessment score
Support structures and recognition
3
Aspect 3: Activity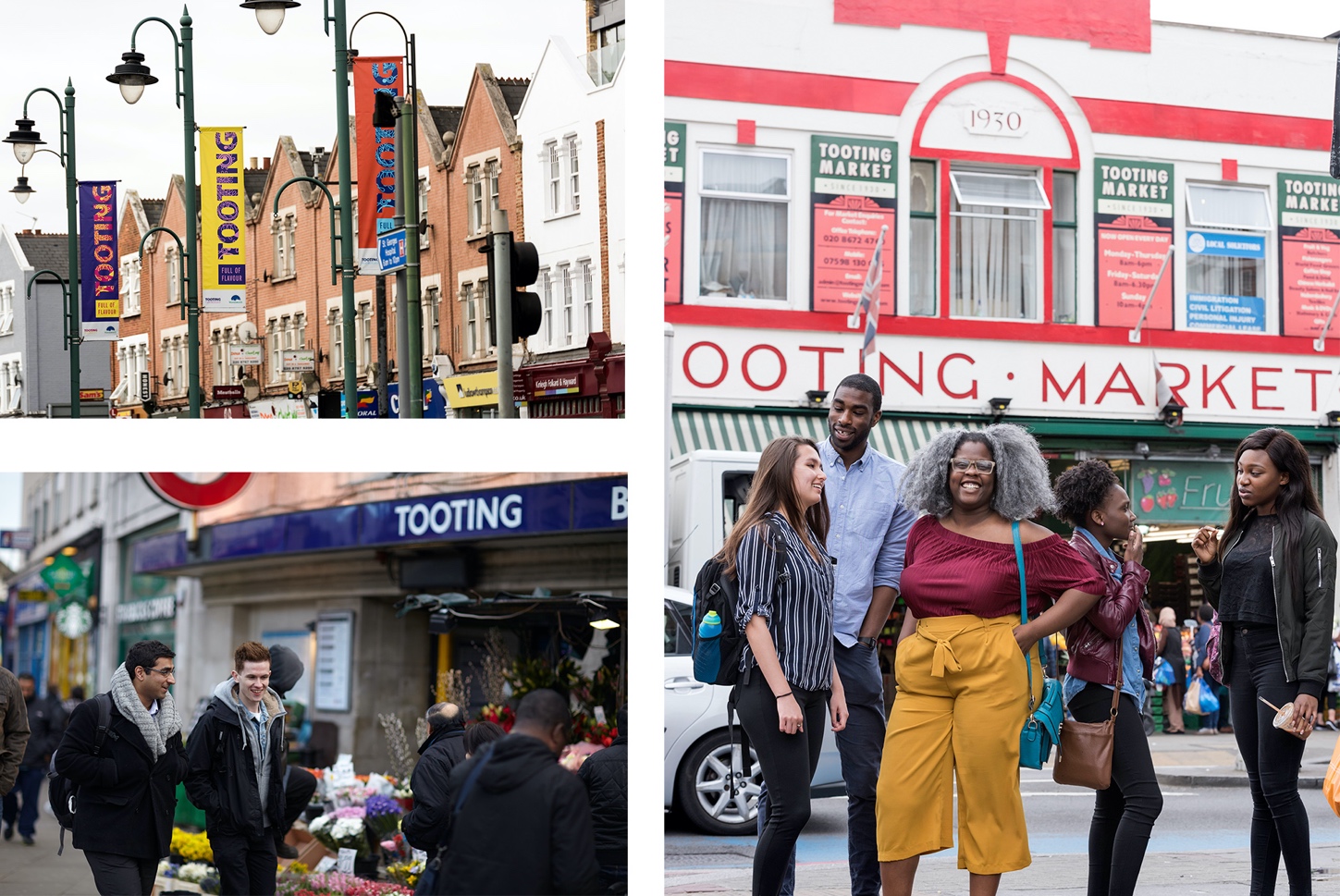 Spotlight on Science: This is our flagship public engagement series, which furthers the Science Communication and Knowledge Exchange/Patient and Public involvement themes of our strategy. Launched in 2013, Spotlight on Science offers free events designed to engage the public with our approach to education and research. We hold seven events each year. They highlight the breadth of our academic expertise and our interest in sharing and discussing our work with diverse public audiences. The approach is one of dialogue and partnership in which we value public perspectives on, and contributions to, our work across research, education and training. The events emphasise informal engagement with our scientists, clinicians and patients, and often involve interactive elements to facilitate dialogue, interaction and exchange.
Inside Science: In collaboration with HMP Wandsworth, Inside Science is an ongoing engagement programme where men from a wide range of backgrounds participate. Education and confidence building are recognised as essential elements of rehabilitation and male prisoners are often described as a neglected and hard-to-reach group. It is notable that science is virtually absent from the standard prison curriculum. Furthering our Community Partnership & Outreach/Development & Scholarship themes, Inside Science offers 1.5-hour sessions every 6 weeks, in which current topics in science are introduced and discussed, with most of the topics being chosen by the men. The informal sessions take place in an art class, in which the men can continue drawing or painting whilst being encouraged to engage and discuss scientific ideas, prompts and questions. Inside Science extends beyond scientific content and knowledge dissemination to facilitating discussion, reflection and developing confidence.
Global Public Engagement: This programme was developed in 2018. Furthering our Science Communication and Knowledge Exchange/Patient and Public involvement themes, we designed this initiative to encourage our researchers to co-create public engagement events with collaborators in Low- and Middle- Income Countries (LMICs) for local audiences served by our research. These events are added on to existing travel for the research collaboration, and we provide funding to extend the researcher's stay.

PhTea Break Podcast: A creation from our PhD community, the podcast furthers our Development and Scholarship/Science Communication themes. In each episode PhD students discuss their research projects and experiences with a non-scientific audience in mind. Attention is afforded to the diversity of participants to model what it is to be a scientist and encourage the widest range of people to consider a career in science and/or academia.
Brilliant Club: In 2019 we developed a partnership with The Brilliant Club, a social mobility charity that seeks to mobilise PhD students to engage with state schools and support pupils from underrepresented backgrounds to progress to highly selective universities. This work is part of our Development and Scholarship/Science Communication themes. We offer our students the opportunity to gain teaching experience and work with young people as a Tutor on the Brilliant Club's 'Scholars Programme'.
Pathology Museum: Part of our community outreach, our pathology museum offers a programme of workshops for local schools, moving beyond its historic role of teaching medical students to make the pathology samples more accessible.
School Governor Scheme: We launched this scheme in 2019, supporting our Development and Scholarship/Community Outreach themes. Our staff are encouraged and supported to become governors. For staff serving as governors, the University provides time off to undertake their duties, and an informal staff network offering advice and support.
Self-assessment score
Delivering your strategy
4
Aspect 4: Results and learning
Spotlight on Science: We have carried out surveys for these events, and all attendees (based on an average 65% response) rated them overall as either "excellent" or "very good". Comments included "fun, entertaining and thought provoking" and many expressed a desire to attend more events that were so "relevant" and "enjoyable". The events routinely attract over 100 people and our mailing list is in excess of 900 people. Ensuring that we keep the events relevant, we have used our expertise in infectious diseases and public health to deliver three online events on Coronavirus, which have currently been viewed 4,400 times.

Inside Science: On this programme, we undertook evaluations to measure the number of questions and comments and discussion time as an indicator of engagement levels. This helped to identify topics and themes that were of more interest and provided feedback to the presenters with regards the effectiveness of their communications. Following on from a successful art exhibition of the participants' work in 2016, we repeated this in 2019. The 2019 exhibition was held at St George's and attracted 3,354 visitors in one month. The artwork is now on display in the prison. An exhibition in Wandsworth library was planned for 2020 but was cancelled due to Covid.
Global Public Engagement: This programme has involved seven events since 2018, promoting research projects, links within local communities and public health messages in Thailand, India, Ghana, Uganda and Ecuador, for example public information events on Buruli Ulcer in Ghana. In addition to engaging with relevant communities about our research, a benefit has been promotion of Public Engagement in Science in countries where this remains limited or non-existent.
Brilliant Club: Two St George's researchers delivered four six-week placements on our programme in the last year, involving 48 students.

Pathology Museum: 66 school students have been hosted since 2017. We are limited by the number of people we can accommodate, and to improve access we are planning online engagement with students.
School Governor Programme: So far seven staff have become school governors.
Self-assessment score
Evidencing success
3
Aspect 5: Acting on results
We share the results of our public engagement work, including through our public engagement stories, via our Public Engagement Network events and in our Inside Science art exhibitions.
We have three KPIs on public engagement, with progress reviewed bi-annually by our Executive Board. Public engagement is regularly discussed by our Council, and there has been a session on public engagement at our last two Council away days. We also have a public engagement champion on Council.
Our KPIs and the last progress review are:
To nurture existing partnerships/develop new relationships: We have developed a new relationship with the Civic Universities Network, with St George's represented by the Deputy Principal (Institutional Affairs), and we plan other new partnerships. We are looking for ways to move current partnerships online during the pandemic.

Provide support and development for any member of the University community who wishes to develop their interest and skills in public and civic engagement: We have expanded our champions programme (currently seven) and our Public Engagement Network (currently 64), which go alongside other opportunities for staff and students to participate in public engagement.

Achieve external recognition, funding and a national reputation for original, effective, responsive and inclusive public and civic engagement work: Our institutional lead was a member of the Large Arts and Public Engagement Committees at the Wellcome Trust until they changed their approach. She currently serves as a public engagement advisor to The Crick Institute where she recently supported the development of its forthcoming 'Outwitting Cancer' exhibition, including presenting a documentary to accompany that work. She regularly talks to external stakeholders about public engagement and collaborates with organisations including the BBC, UKRI and Festivals of Ideas. We have achieved some external funding, however plans to seek further funding have been affected by funding availability due to Covid.
Self-assessment score
Communicating and acting on the results
3